CIT Routing+
CITRouting+ is a special case of Routing+ Distribution for Cash Operations. It calculates the optimum number of resources required for the operation adhering to different constraints and creates optimal set of routes for a fleet of CIT vehicles.
Using both statistical and live traffic data, CIT Routing+™ supports online optimization process for dynamic optimization of the routes during the operation for any unplanned events such as ad-hoc FLM, SLM requests of out-of-cash replenishments or re-optimization of remaining routes under traffic delays.
With the mobile companion application for field tasks, all of the personnel on the field and in the office are seamlessly connected and organized via a central planning operative. Drivers gets their daily tasks and routes directly through the Routing+ Mobile App.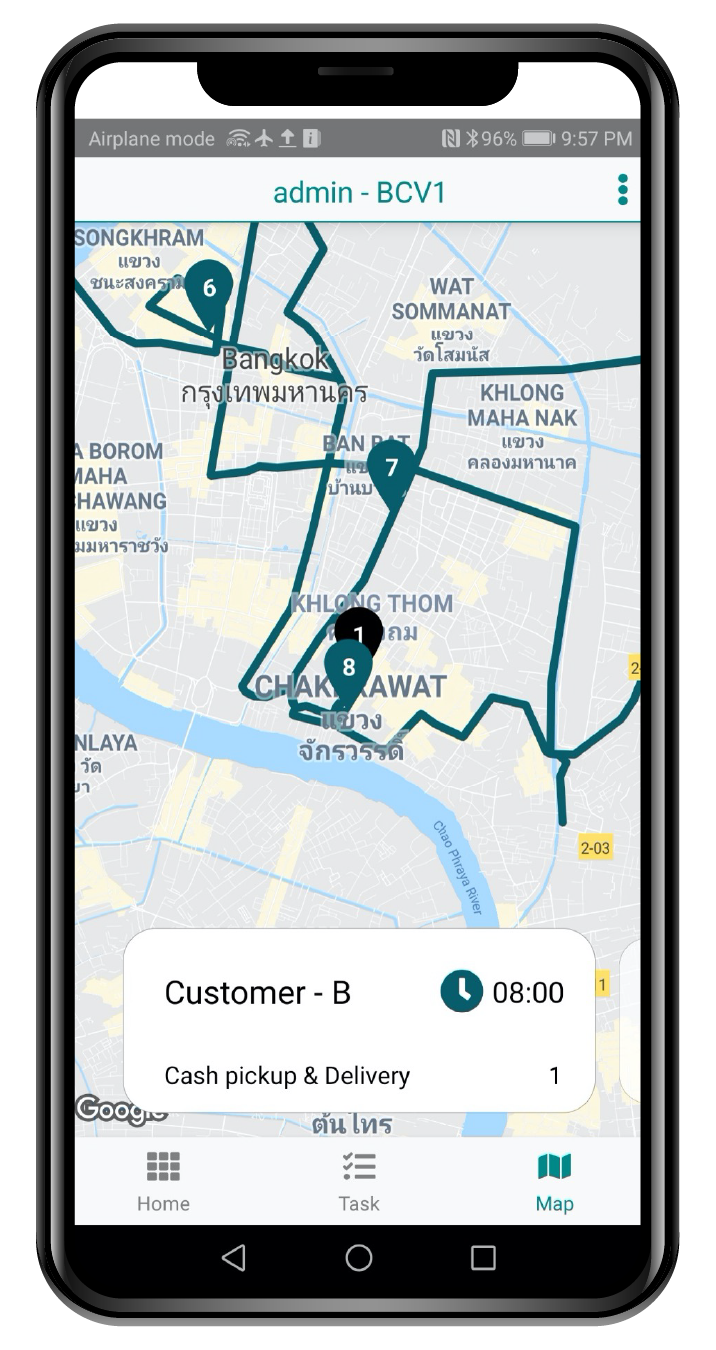 Geographical and time-based clustering

Master Planning for optimum number of resources

Live fleet tracking via Operational Dashboard

Drill down reports per vehicle, CMC, cashpoint, etc

Dynamic Re-Optimization of Routes

Routing+ Mobile App for tracking field personnel

Simulations for different scenarios